Natural Health Magazine (August 2017)
Sea buckthorn has multiple benefits and is packed with antioxidants, vitamins A,B,C,E and essential fatty acids omegas 3,6,7,9. Omega 7 is only available in plant form in sea buckthorn and macadamia nut. Try the British Sea Buckthorn Company's (BSC) new multi-benefit, multi-vitamin seabuckthorn supplement. Packed with antioxidants, it contains 190 different nutrients synergise together to boost your health and wellbeing, and uses oil sourced from Siberia, where there is very little pollution. Siberia is also the place where BSC sources its sea buckthorn plants, which it grows on the wild Essex coast. You can buy them at the current offer price of just £16 or find out more at britishseabuckthorn.com.
Farmerama Podcast (July 2017)
Click here to listen to the podcast (starts 16:16).
BBC Farming Today (March 2016)
The Fruit Grower (June 2017)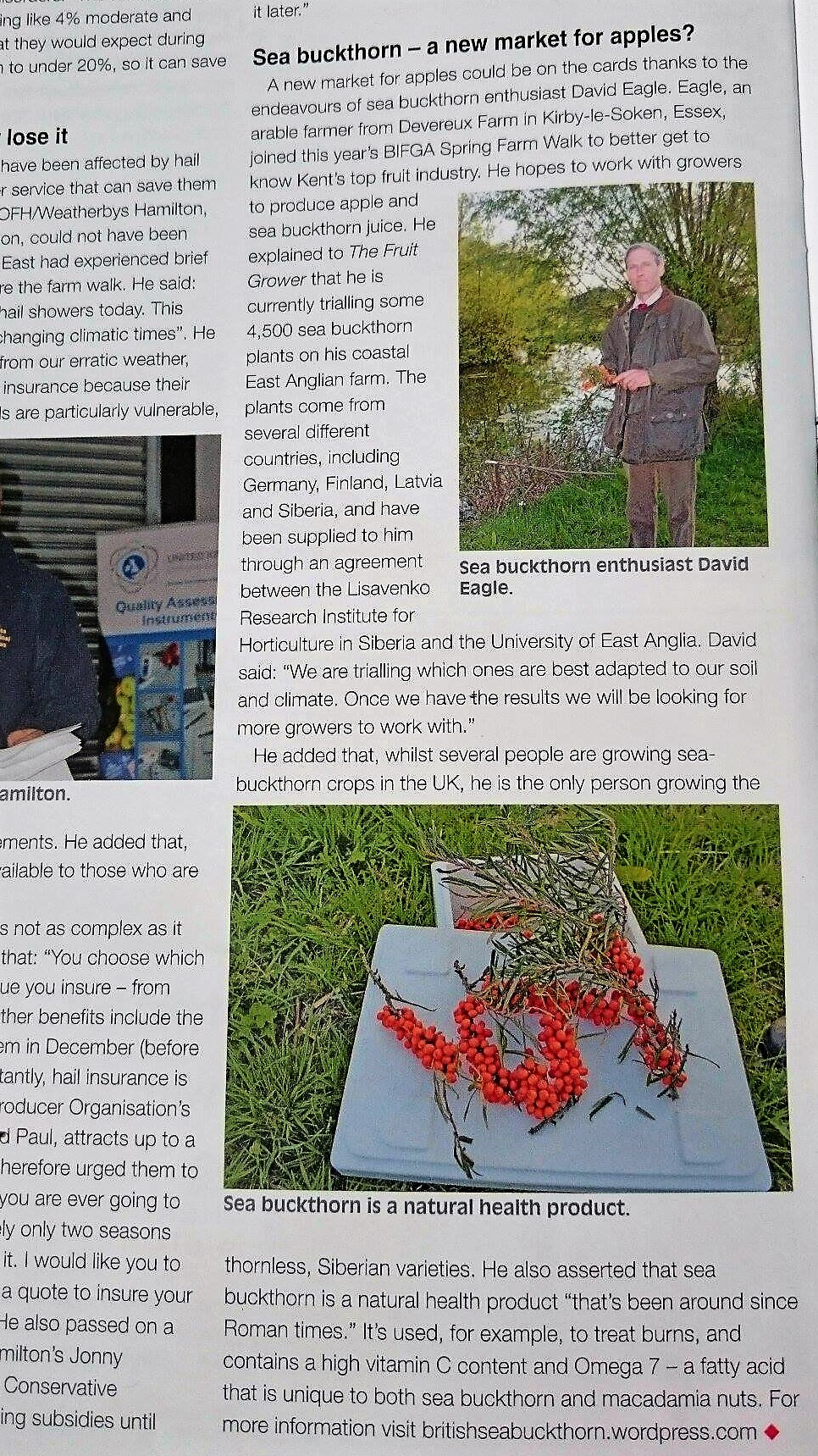 Sea Buckthorn Insider
East Anglian Daily Times